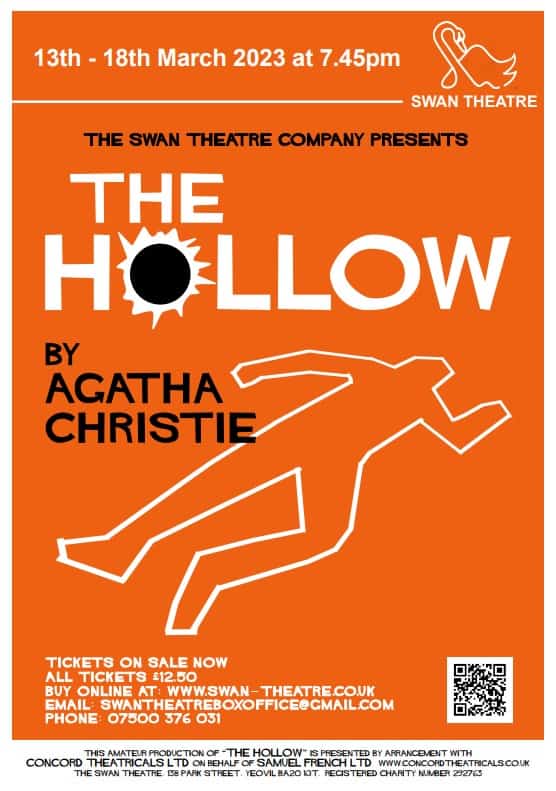 Agatha Christie's 'The Hollow'
An unhappy game of romantic follow-the-leader explodes into murder one weekend at The Hollow.
As the list of romantic associations grows so does the list of potential suspects when Dr Cristow is shot dead.
Nearly everyone has a motive and one of them did the deed.
But who?
Tickets from The Little Box Office