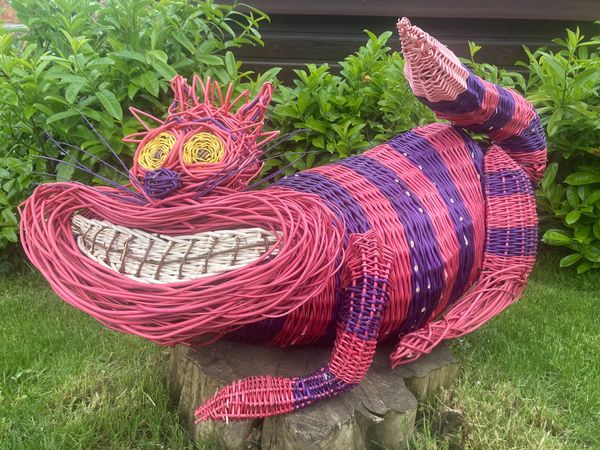 Alice in Wonderland Willow Sculpture Trail
Flamboyant Alice In Wonderland Willow Sculpture Trail begins on the 28th May, to coincide with the Platinum Jubilee celebrations, and will be available all through the summer months. There are 12 wonderfully wacky, totally unique willow Alice themed characters to find.
About this event
Follow the map through Wonderland to find Alice and her friends, fantastically made out of willow and collect your prize when you've finished.
Half hour slots are available throughout the day, please ensure you arrive within your allotted time slot. We cannot guarantee to accommodate you if you fail to arrive at the right time.
The Visitor Centre is open from 9.30am until 5pm.
Please book a place for each person wishing to gain entrance to the sculpture trail - this includes adults and children age 3 and above.
£4.50 + 78p booking fee per person - Age 2 and under are free.
Please be aware that during wet weather the pathways can be particularly wet and muddy.
Please do not climb or sit on the sculptures.
Tickets are non refundable.
For further information and booking details please follow the link below:-
Further Information and Booking Details
Image credit: https://www.coatesenglishwillow.co.uk/