Welcome to the South Somerset Tourism Trade Page
This page contains information for existing tourism businesses plus anyone thinking of starting a tourism business in South Somerset.
As part of the South Somerset District Council team we are able to offer a variety of initiatives and support, please do Get in Touch if you think we might be able to help.
South Somerset Leaflet Exchange - 22nd March 2022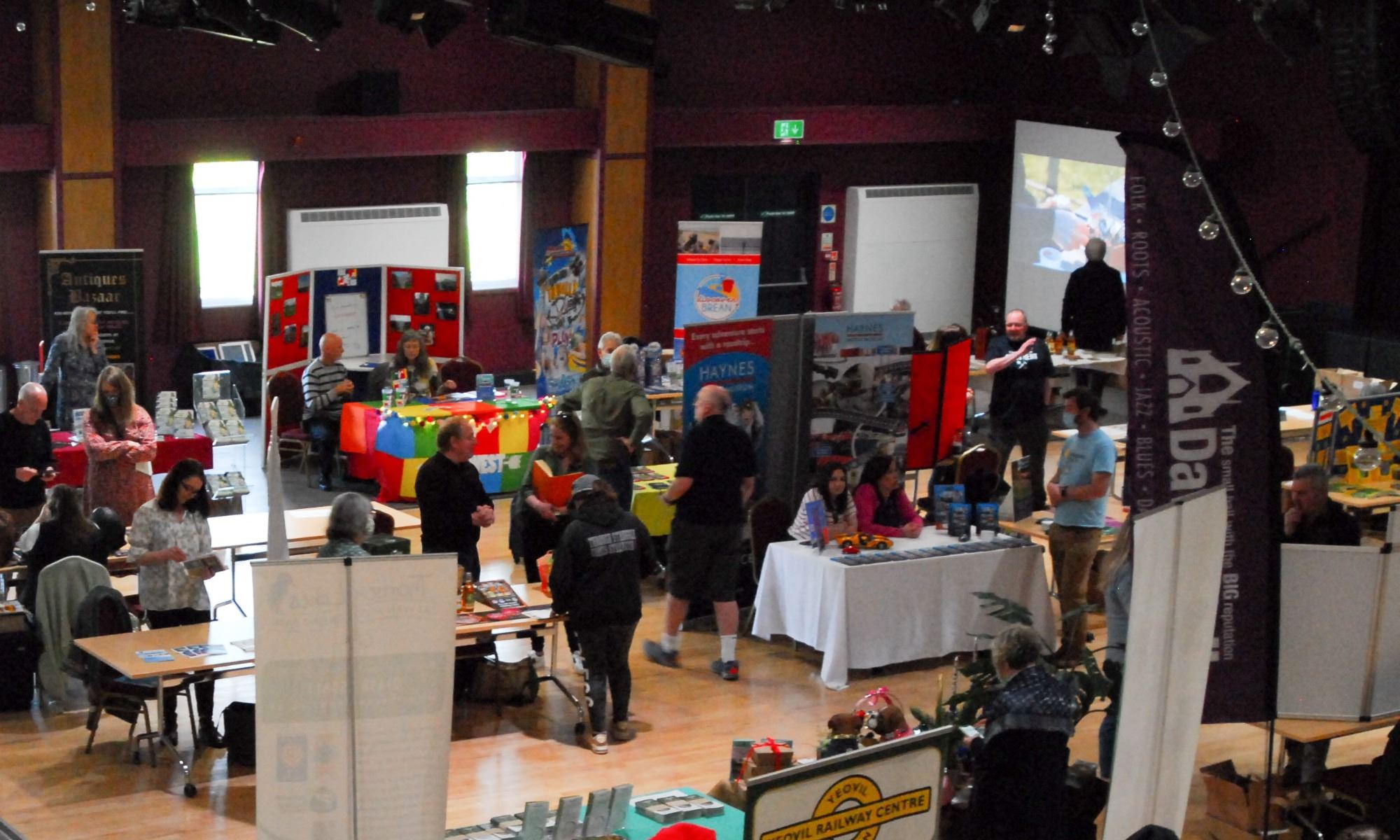 Many thanks to everyone who attended and made the event such a success again in 2022.
If you are a tourism business in South Somerset, the Leaflet Exchange gives you the opportunity to network with others and exchange your promotional materials to spread awareness of your business across the district and beyond. The Leaflet Exchange event is open to all, attractions, event organisers, pubs, cafes, restaurants, attractions and accommodation providers from South Somerset and over the borders.
Please look out for details of the 2023 Leaflet Exchange!
South Somerset Tourism Resources - here to help you!
Visit South Somerset Website Listings
If you have looked at our website's content and listings and feel you meet the criteria as a tourism focused business, for the categories Things to Do and Accommodation, please submit your FREE listing by completing this simple online form here
To qualify, businesses must be located in South Somerset (there will be a few exceptions in terms of attractions and these are at our discretion), offering a service to visitors in the area and be registered and approved by the appropriate bodies, such as SSDC Environmental Health and Licensing.
For Food and Drink focused businesses, please submit your details via this form
If you organise an event that will be of interest to visitors or residents of South Somerset, you can submit details to be displayed on the What's on pages. We are not obliged to list event submitted and reserve the right to edit or decline any event not considered appropriate or within the district of South Somerset. Events details can be submitted here
For all listings - please email a selection of images - preferably in landscape format - to tourism@southsomerset.gov.uk
We reserve the right to reject applications which we consider inappropriate in any way.
Please note that Shopping & Retail businesses do not have individual listings on the website and suggestions are listed in the paper version of our Things to Do Guide which is produced separately. If you wish to be featured in here for the next edition in a relevant section, please email us
South Somerset Information Centres
South Somerset District Council operate two Visitor Information Centres; the South Somerset Visitor Information Centre & Gift Shop (SSVIC) at the Cartgate Picnic Site on the A303 and the Yeovil Tourist Information Centre in Yeovil (currently closed). The team that work in the centres are very knowledgeable and passionate about the local area and are a vital point of contact for visitors to the centres themselves and the wider communication streams. Both these sites accept appropriate brochures and publicity leaflets for display - all materials are at the discretion of the centre supervisor. Please note that no individual accommodation leaflets are displayed as there is simply not the room, though staff are happy to take details and keep on file should they receive enquiries.
Publications and Itineraries
Download and Access FREE Guides
The team have been working hard behind the scenes to produce visitor information based on feedback gained from the centres. This has resulted in producing a handy Things to Do guide packed full of what to see, where to go, eat, drink, shop and so forth. It is not exhaustive and by inclusion does not imply recommendation. It is more a handy hints and tips guide that we intend to edit and update every year going forwards. We have also produced Dog Friendly Days Out in South Somerset and an Accessibility Guide. If you would like to be included in future editions, please get in touch.
We would love you to share these guides - please feel free to send your guests these website links that are easy to read flipbooks - planning ahead just got a whole lot easier!
Things to Do in South Somerset Dog friendly Days Out in South Somerset
Accessibility Guide in South Somerset
Download and Access FREE enticing itineraries
In addition, the team have created and refreshed a number of enticing itineraries to enjoy and we have created a library of free leaflets, maps and brochures to download too. There really is something for everyone to make the most of their stay here. Please feel free to send them the link from our website, all the itineraries can be found here:
Visit South Somerset Itineraries, Leaflets & Brochures
South Somerset Visitor Information Centre Digital Advertising Opportunities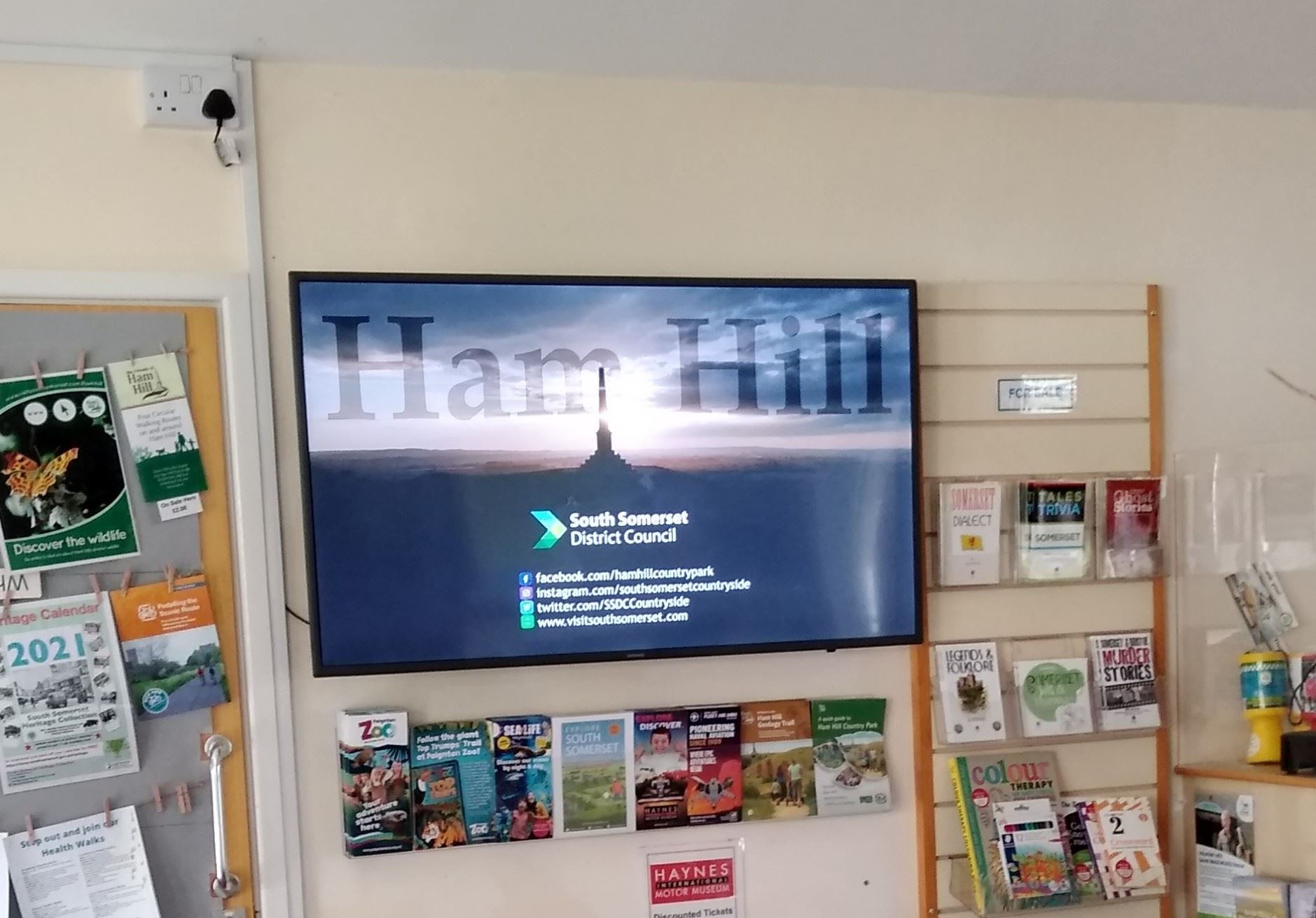 Attractions and Event Organisers are encouraged to take advantage of the Special Offer currently in place for advertising on the two digital screens at the South Somerset Visitor Information Centre, all the details can be found on the DIGITAL SCREENS ADVERTISING RATE CARD
South Somerset Tourism Newsletter
The South Somerset tourism newsletter is emailed to accommodation providers, attractions and other interested parties and is an easy way to keep up to date about networking events, grants, training opportunities, business support and awards. Generally the newsletter is published quarterly with additional editions if there is important or timely information specific to tourism businesses.
Previous editions of the newsletter can be accessed here
Tourism Newsletter Summer 2022 - including resources for The River Parrett Trail, Somerset Food Trail Festival and Bristol, Bath and Somerset Tourism Awards
TOURISM NEWSLETTER SPRING 2022 - including full details of the Somerset Leaflet Exchange plus VESP courses and grants
Tourism Newsletter February 2022 - including VESP opportunities and the Omicron Hospitality and Leisure Grant
TOURISM NEWSLETTER december 2021 - including SSDC Hospitality Support Grant and details of the South Somerset Leaflet Exchange
tourism newsletter Winter 2021 - including Get Digital Event and launch of Somerset Food Trail 2022
Tourism newsletter November 2021 - including exciting new Business Revitalisation Grant for South Somerset Businesses
To receive a copy of the newsletter direct to your email address, please sign up here
If you have a news story or event you want to share with your tourism colleagues, please email details to tourism@southsomerset.gov.uk
Deadlines for editorial
Spring Edition (March) by mid February
Summer Edition (June) by mid May
Autumn Edition (September) by mid August
Winter Edition ( December) by mid November
General Business Support and Advice
Whether you are looking to start a tourism related business in South Somerset or to grow and expand your existing business there is a wide selection of help and support available from South Somerset District Council and other organisations.
SSDC Economic development is here to support you, your business and your employees. They work with partners to help you with advice and support in the following areas:
Business support,
accessing grants and loans,
broadband, employment and skills,
relocating to the area,
regeneration of our towns
general business guidance.
SSDC Environmental Health can help with queries regarding registering any new business, especially those offering a food and drink business. This would for example include hotels, bed and breakfasts and guest houses. They can offer advice about what new and existing businesses need to do and how to ensure that you are safe and legal.
SSDC licensing support all businesses that are legally required to have a license, such as events, campsites and the different premises licenses.
SSDC Planning assist with all planning and development management from the pre – application stage to completion.
SSDC Business Rates help with details about what is required by law and how to apply for Business Rate relief.
External Links and Sources of Information
Heart of the South West Growth Hub has a wealth of information on their website from Covid toolkits, GDPR resources to information about starting up or scaling up a business. The event and workshop pages offers a selection from cyber and digital skills to women's networking events
Visit England / Visit Britain trade pages have research statistics, promotional opportunities, latest information about COVID-19 and Industry standards. There is also a comprehensive section on starting a business, legal obligations, understanding health and safety.
We highly recommend all visitor accommodation and tourism businesses are accessed and registered with one or more of the relevant accreditation bodies, not only does it maximise promotional and commercial opportunities but also offers reassurance to the customer. Whichever scheme you opt for, please let us know and we can make sure your listing is up to date.
AA Assessment Scheme have been assessing businesses since 1908 and cover hotel, guest accommodation, caravan and camping, self catering and serviced accommodation as well as the restaurant rosette awards. As well as the assessments they offer different packages of membership and advertising.
Visit England Quality Assessment cover a wider range of accommodation categories as well as the national accessible, taste scheme and the various welcome schemes; walkers, cyclists, families, welcome pets and One Step ahead.
Quality in Tourism have a more flexible approach, which might be more appropriate and in addition to the assessments offer a basic package called Safe, Clean & legal, Great4 accolades for accommodation, activities and events, mystery shoppers and REST for businesses wanting to measure and promote their sustainability ethos.
Green Tourism is available for accommodation and attractions and includes a handy green check quiz to complete before starting the application process.
Bristol, Bath and Somerset Tourism awards are held annually and are free and easy to enter. Winners receive marketing and PR opportunities, but even entering the awards brings many benefits including the mystery visit reports.
COVID-19 Specific Support
Government website is regularly updated and includes details about the current business support, latest legislation and guidance and the latest announcements.
SSDC special Coronavirus page details the business and personal support available at a more local level.
The South Somerset Tourism team are here to help both established and new tourism businesses, please get in touch - we love hearing from and meeting new business owners.