Accessibility in South Somerset
South Somerset is a wonderful place to visit for everyone of all ages and abilities.
To help you plan your accessible break in South Somerset, we've produced an Accessibility Guide that we hope will help make things as easy as possible for you. This is free to download and can be easily printed off.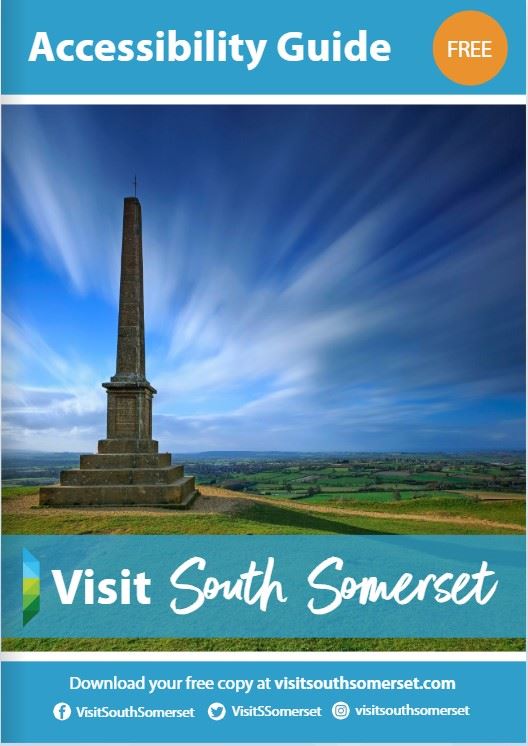 Please click the button to download your free guide Accessibility Guide in South Somerset
Accessible Walks in South Somerset
There are a many lovely accessible walks in our market towns, villages and country parks to enjoy. These are all available to download here in the links below or in print from our information centre at Cartgate.
Bruton Accessible Walk Chard Reservoir Accessible Walk
Langport Accessible Walk Somerton Accessible Walk South Petherton Accessible Walk
Wincanton Accessible Walk Yeovil Ninesprings Accessible Walk Ham Hill Easy Access Trail
If you have specific enquiries relating to your stay, our information centre will be very happy to help.
Please call us on: 01935 829333 or email us at: visit@southsomerset.gov.uk