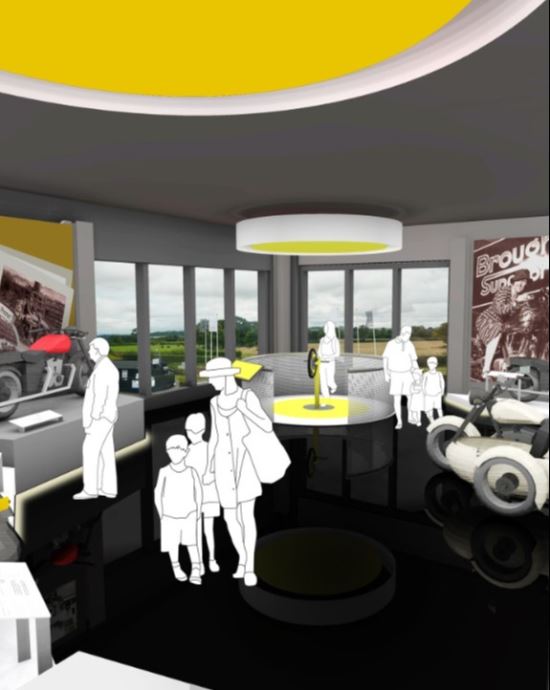 Released On 27th Sep 2023
Major new Exhibition Celebrates the British Motorcycling Story
Haynes Motor Museum is set to unveil a major new exhibition telling the story of British motorcycling from its origins to the modern day.
'Life on Two Wheels: The British Motorcycling Story', which opens on 21st October, will provide a fascinating new perspective on the social history of the motorbike and the impact bikes have on society, technology, and the economy.
Innovative displays will allow up-close access to dozens of historically significant bikes, alongside interactive and hands-on STEM activity stations and layered interpretation designed to engage visitors of all ages and interests.
"For the first time ever, this new exhibition will tell the entire story of British motorcycling from its beginnings at the very end of the 19th century to the current day," said Museum Curator, Dr Luca Hoare.
"It will also highlight the central role the motorbike has played in our society over the decades. The exhibition features many of history's most iconic motorcycles including a 1930s Brough Superior and Sidecar and a 1970's Triumph Bonneville," she added.
The exhibition is part-funded by the British Motorcycle Charitable Trust and is the first permanent new display at the award-winning Somerset attraction for three years.
It is also the first to have been undertaken since the Museum gained full Arts Council England Accreditation.
As well as detailing the evolution of the motorbike from its early origins to the 21st century, the new exhibition will look at everything from the science of how motorcycles work to the specialised protective clothing.
Displays will showcase the role of motorbikes at work and during wartime as well as for pleasure and leisure, examine the changing fortunes of the British motorcycling industry and exploring current trends.
"Life on Two Wheels is the first of a series of new exhibitions planned for the next few years as we continue the exciting transformation of the Museum into a more accessible destination with wider appeal for multiple audiences with a focus on enthusiasts, families, and the social visitor," said Chief Executive, Chris Scudds.
Opened in 1985 by John Haynes OBE, the man behind Haynes Motor Manuals, the Museum is home to the UK's biggest exhibition of cars and motorbikes dating from 1900 to the present day.
Haynes Motor Museum, Sparkford, Nr. Yeovil, Somerset, BA22 7LH. Open 10am daily. For more information call 01963 440804 or visit www.haynesmuseum.org