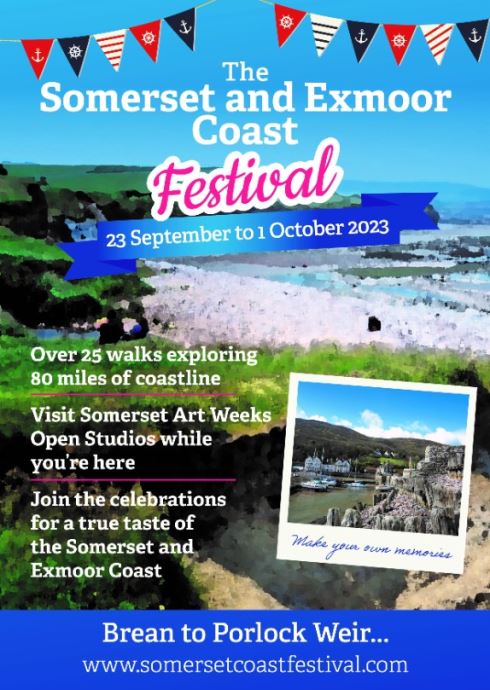 Released On 13th Jul 2023
Launch of exciting Somerset and Exmoor Coast Festival
The Somerset & Exmoor Coast Festival is one of four projects funded by the Hinkley Tourism Action Partnership (HTAP) that is designed to develop new business opportunities for hospitality and tourism businesses within five miles of the coast between Brean and Porlock Weir.
The funding is to last for two years with the first Festival taking place between 23rd September and 1st October 2023.
It will include a Walking Festival offering a range of walks, including an eight-day programme to walk the entire coast of Somerset.
Alongside this, businesses are being encouraged to get involved and organise their own events (or use the festival to promote events that they already have planned). A Disabled Ramblers Week and the Somerset Art Weeks Open Studios are already taking place at the same time as the Festival, and both have agreed to cross-promote where possible.
The idea is that the Festival creates an environment within which coastal businesses can benefit from marketing and promotion by the Festival while running, and profiting from, their own events – this is similar to the way the Somerset Food Trail and Exmoor Dark Skies events operate.
More information will be on this website when available www.somersetcoastfestival.co.uk