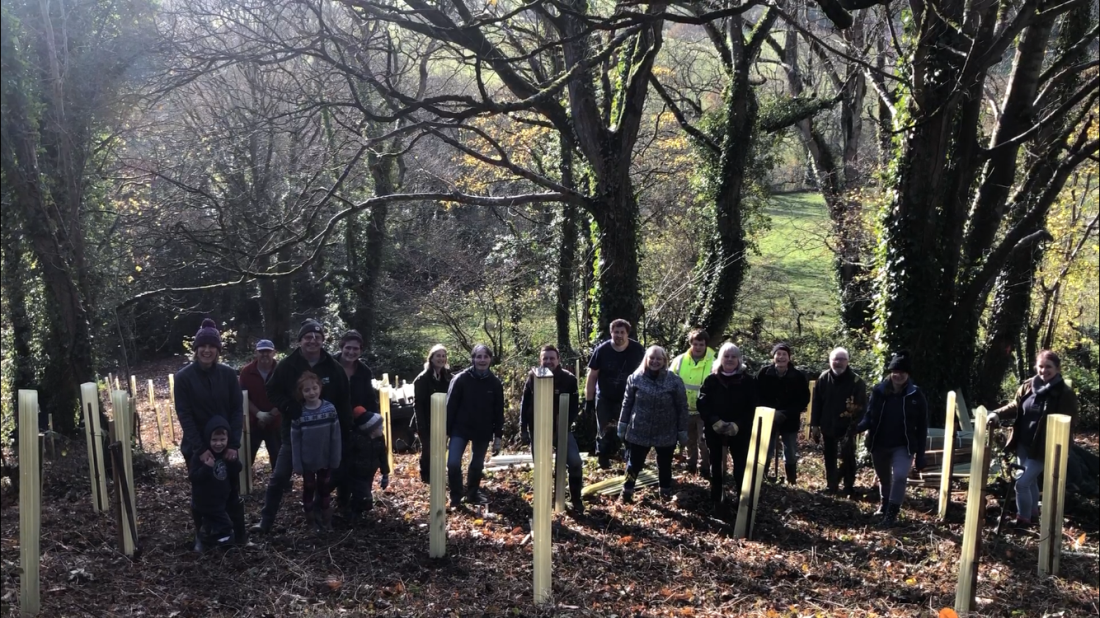 Released On 4th Jan 2022
Local Volunteers take part in a Community Tree Planting Day at Ham Hill Country Park
It's never been more important to plant trees for the future, and National Tree Week is the UK's largest annual tree celebration and marks the start of the winter tree planting season from December to March.
Armed with spades and boundless enthusiasm, 22 volunteers met our rangers at 9.30am, including members of The Friends of Ham Hill, Florence's Street Cleaning Mission and members of the public, who all worked together to plant 750 trees!
Two groups funded the trees. The Friends of Ham Hill Volunteers donated funding they received from The Conservation Volunteers for 500 of the trees and Florence Street Cleaning Mission Yeovil donated an amazing £1500 pounds, raised through their litter picking group's events to fund a further 250 trees.
Portfolio Holder for Environment Councillor, Sarah Dyke, said, "We are delighted that Ham Hill Country Park is the focus of such amazing community led tree planting events. The 400 acres of Ham Hill are perfect for exploring over the Christmas break, and we hope many people take the opportunity to head out and discover the new plantings and connect with nature."
Head Ranger at Ham Hill, Paul McNeill, said, "We were overwhelmed with support from both the local community and our volunteers, who all gave up their free time to come and plant trees. Tree planting is so important because it helps to fight the effects of climate change, helps us to replace trees lost to ash die back and planting a mixture of species throughout the woodland helps to increase the diversity of fauna and flora there; dormice, fritillary butterflies and lesser horseshoe bats for example. Over time, visitors will be able to walk through the wood and enjoy all of the different species planted including oak, beech, rowan, hornbeam, hazel, willow and crab apple."
Mick Wooden of the Friends of Ham Hill said, "We are a team of volunteers who regularly support the team at Ham Hill in conservation work and activities to ensure this valuable site thrives. We were thrilled to get funding from The Conservation Volunteers group for 500 native trees and thank the volunteers from the community who have helped get them into the ground at the tree planting event."
Florence Parsons of Florence's Street Cleaning Mission Yeovil said, "We are thrilled that the money we raised through our litter picking events has enabled us to plant 250 new trees at Ham Hill. I am passionate about the environment and wanted to give something back to make the world a better place."
Category: Ham Hill