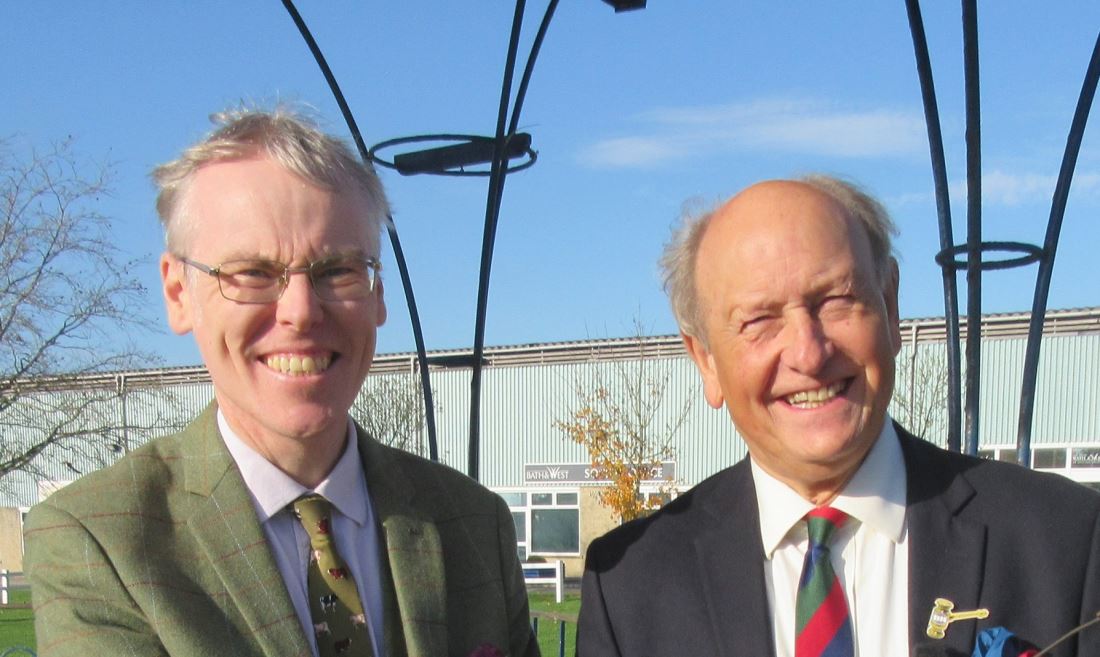 Released On 17th Nov 2022
BBC's Bargain Hunt nod to Yeovil's local history
BBC's Bargain Hunt nod to Yeovil's local history
Pictured: Joseph Lewis and Charlie Ross
South Somerset Heritage Collection's very own expert Joseph Lewis recently took part in filming an episode of the popular BBC Bargain Hunt programme.
Joseph's knowledge of the collection and local heritage was central to the theme of the programme filmed at the Royal Bath & West Showground.
Joseph brought along a mystery object from the collection and met presenter and auctioneer, Charlie Ross to film an interview about the object's local links. This was then taken around the antiques and collectables fair for people to try and guess the identity and purpose of the object. The mystery object was also filmed alongside associated items from the collection.
Joseph also met auctioneer Colin Young and English antiques expert and television presenter, Kate Bliss, who were the experts for the day.
Joseph reflected: "From the initial enquiry from the BBC Bargain Hunt Researcher to the completion of filming, everything was an enjoyable experience. I was particularly grateful for the consideration given to the care of the collection and adherence to handling guidelines. This was a wonderful way to explain and enhance awareness of Yeovil's local history and of course, the South Somerset Heritage Collection."
We will let you know when the episode will be broadcast.