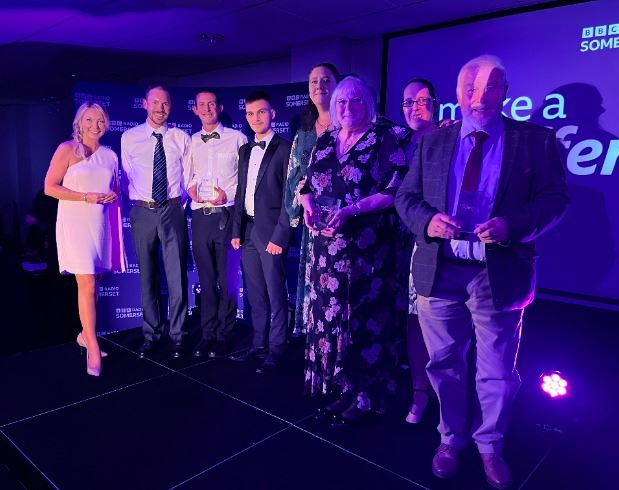 Released On 20th Oct 2022
Volunteers receive runners up trophy at awards ceremony
The fantastic volunteer team who dedicate their time and hard work to keep Yeovil Country Park a brilliant green space for all were nominated in the Environment category of the awards.
Rangers Matt and Joe attended the awards ceremony on behalf of the volunteer team, with country park volunteer of 12 years James Bullett. The awards ceremony took place at Taunton Cricket Ground where all of the finalists were treated to a evening meal complete with celebratory bubbles!
The volunteers were delighted to have made the shortlist.
Assistant Ranger Matt Arnold said "The volunteers turn up with enthusiasm and dedication every week to help us to manage the country park. We could not achieve all that we do in the country park without them. They fully deserved to be finalists and we are so grateful for their help'.