Released On 27th Apr 2022
Whispering Willows Event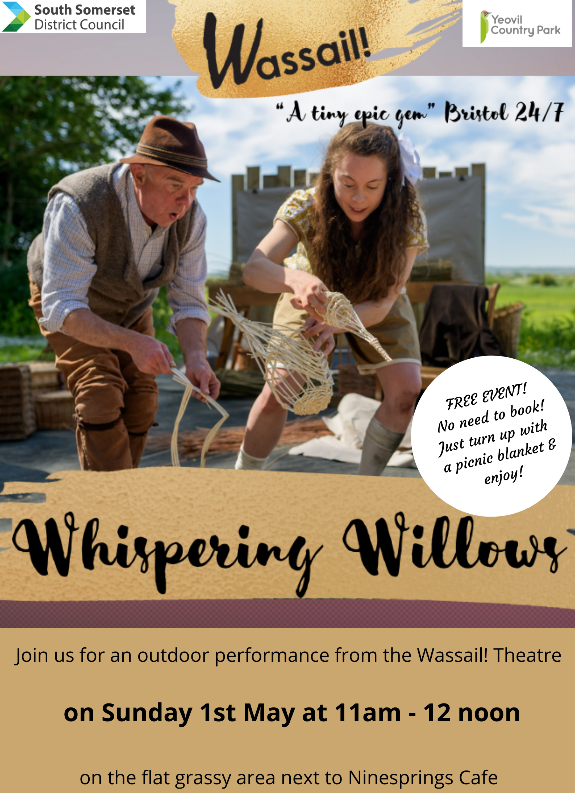 Join us on the flat grassy area next to Ninesprings Cafe at Yeovil Country Park for this free outdoor performance from the Wassail! Theatre.
Enjoy this magical performance in the sunshine, don't forget to bring a picnic blanket or picnic chairs!
The performance starts at 11am and will last for approximately one hour.