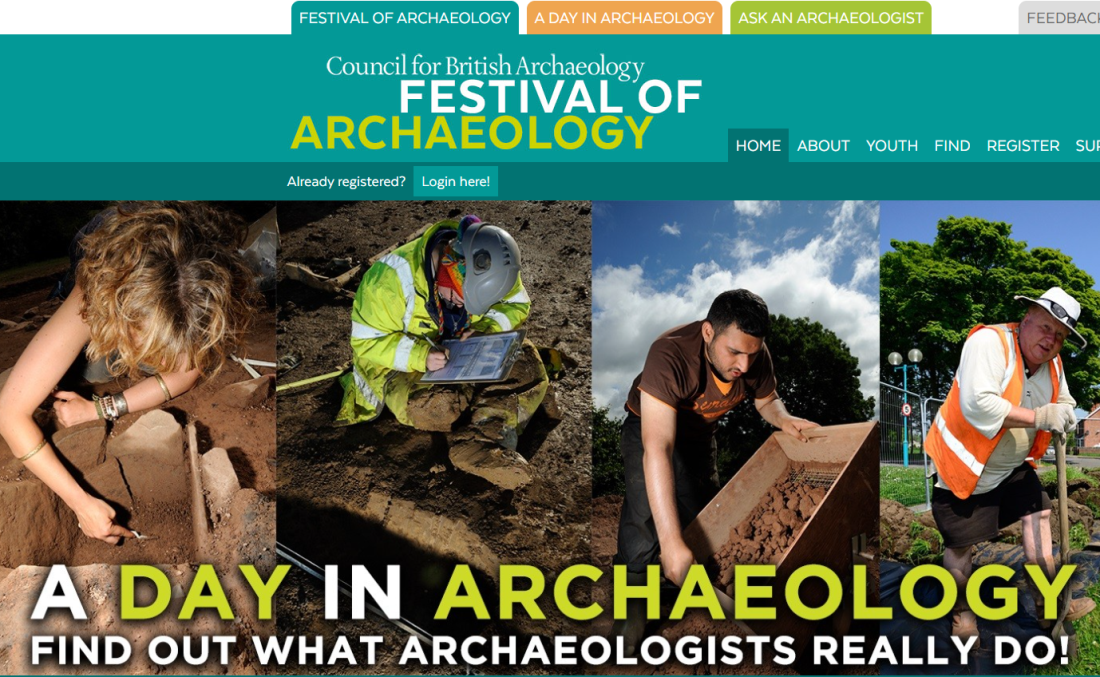 Released On 15th Jul 2021
Festival of Archaeology
Have you ever wondered about the fascinating history that sits beneath our feet under the layers of grass, mud and worms? Well now is your chance to find out more with the Festival of Archaeology, brought to you by the Council for British Archaeology.
The 2021 CBA Festival of Archaeology runs from Saturday 17 July – Sunday 1 August.
This year the theme is 'Exploring local places'. Discover the archaeology that is all around you by exploring your local area and the stories of the people and communities who lived there.
The CBA Festival of Archaeology is the UK's biggest annual celebration of archaeology. Traditionally held over the last two weeks of July, the Festival has evolved from a two-day event to two weeks of activity. With hundreds of events delivered by community groups, heritage organisations, universities and commercial units, we help over half a million people to engage in archaeology, explore stories of place and connect with the environment around them.  
Ham Hill has fascinating archaeology, from the Iron Age hillfort itself, to Roman Villa's and a Medieval village. You can find out a little bit more by having a go at out Roman Treasure Trail-available in the downloads section, or by downloading the Secret Stories app and loading the free tour entitled 'Ham Hill's pits of peril and rampaging Romans'.