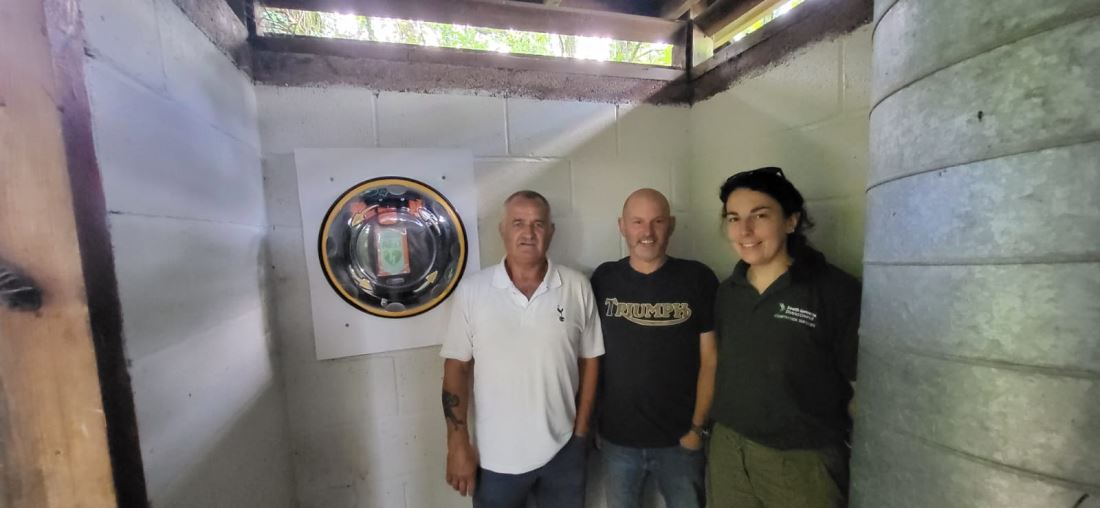 Released On 17th Oct 2023
Lifesaving defibrillator fitted at Chard Reservoir LNR welcomed
The installation of a new defibrillator for community use has been fitted at Chard Reservoir thanks to the fundraising efforts of Chard Angling Club from the sale of fishing day tickets via members of the local angling community. This life-saving equipment was fitted by Clive Adams of the Chard Defibrillator Group, who raise funds to provide defibrillators in and around Chard.
A defibrillator works by checking the casualty's heart rhythm once the defibrillator pads are placed on their chest and giving them a shock if needed. By using a defibrillator before an ambulance arrives, you can significantly increase someone's chance of survival.
Hannah Stanton a Somerset Council Countryside Ranger at Chard Reservoir said "'On behalf of Somerset Council, we are very grateful to Chard Angling Club for raising funds for such a crucial piece of life-saving equipment here at Chard Reservoir Local Nature Reserve, and thank Clive Adams from the Chard Defibrillator Group for installing the defib on site."
Photo shows (Left to Right) Nigel Clarke and Martin Lilywhite from Chard Angling Club with Hannah Stanton, Countryside Ranger at Chard Reservoir.