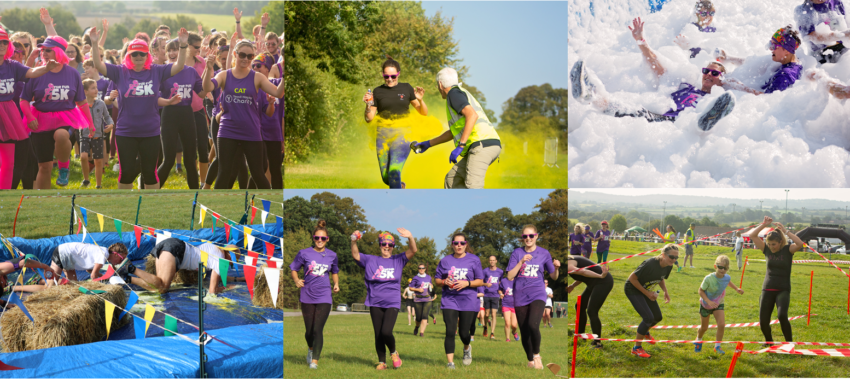 Yeovil Hospital The Fun 5k
The Fun 5k is back!!!
This is a sponsored event to raise money for Yeovil Hospital, making a real difference to patients lives. The money you raise will be spent on improving the hospital's facilities, buying new equipment and funding new projects and services that make life easier for patients at what is often a very difficult time. When you register, you have the option to specify a department where you would most like your sponsorship money to be used.
This event is open to everyone over the age of 6 years old (with under 13's being accompanied by an adult). There will be a variety of obstacles at this years event plus a Pimms tent, BBQ, warm-up and medal included on completion. It's an awesome day out for your friends or family!
£18 per adult, £15 for under 13's
Register online: https://yeovilhospital.co.uk/get-involved/support-us-yeovil-hospital-charity/events/the-fun-5k/