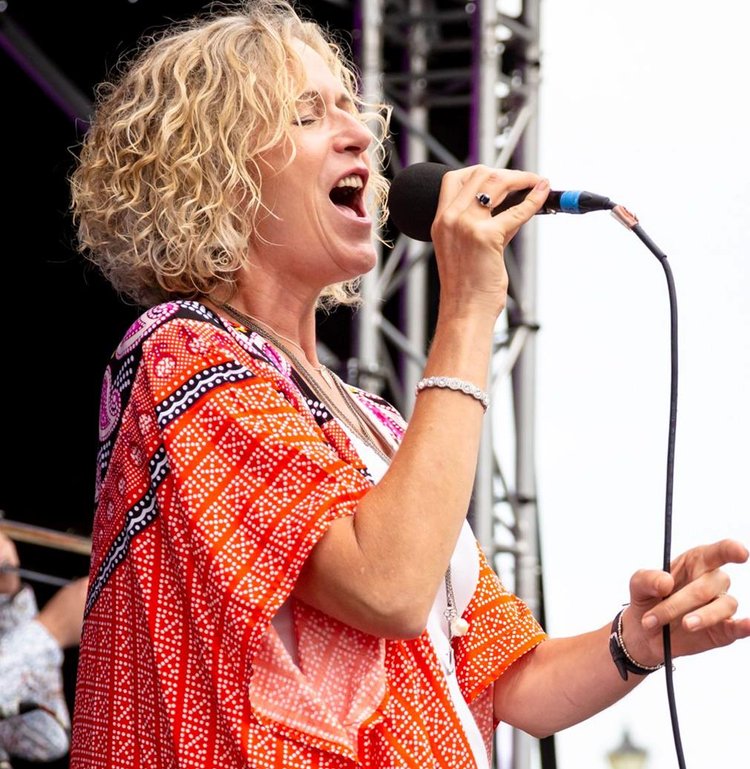 Zoe Schwarz
Zoe Schwarz's Blue Commotion returns to the Arts Centre.
Expect an exciting evening of a refreshed blues genre with eclectic arrangements, virtuosic playing and vocal prowess. Strong catchy riffs and exciting grooves, they mix old school tradition with contemporary verve and sophistication.
"A different level of class. Zoe's vocal: powerful yet vulnerable. Rob, Pete and Paul turned out a masterclass in Schofield-esque sophistication" - Live Review, 100 club London, Blues in Britain Magazine April 2019
"A great band. Terrific musicians all four of them" - Paul Jones, BBC Radio 2
Zoe Schwarz on Vocals
Peter Whittaker on Hammond-Organ
Paul Robinson on Drums
Rob Koral on Guitar
zoeschwarzmusic.com
Tickets @ £18
7.30pm start, bar available.
Book: ring 01460 54973 or email performances@ilminsterarts.org.uk with your phone number.