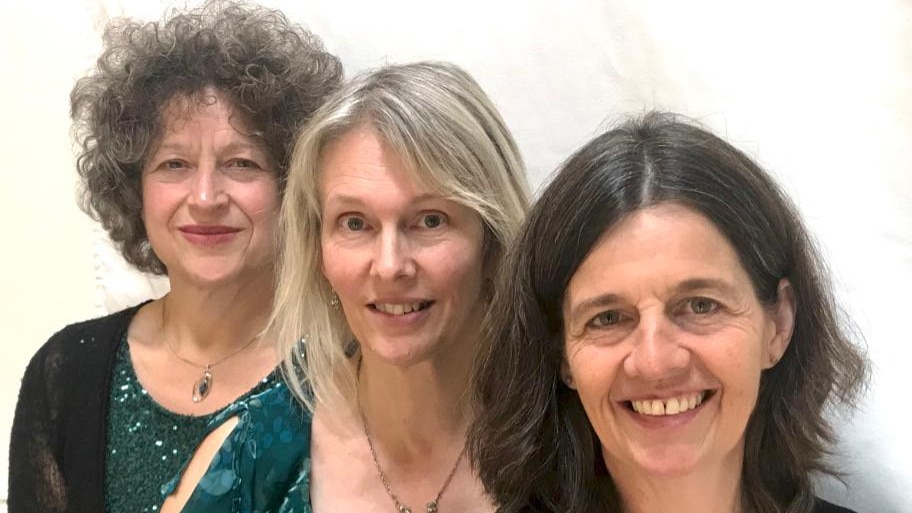 Trio Paradis Café Concerts Daughters of the Muse
A programme of music by women composers including Clara Schumann, Amy Beach, Rebecca Clarke and C12th abbess, Hildegard von Bingen.
Trio Paradis – Jacquelyn Bevan (piano), Lisa Betteridge (violin) & Linda Stocks (cello) – are a classical piano trio who play daytime Café Concerts in community venues: feel-good music events with a pop-up café open half an hour before the concert where you can meet up with friends and make new ones.
Concerts are varied and informal, with cafe style seating. There is no need to book, but turn up early to be sure of a table, as the concerts are very popular. Pay-what-you-feel donation, with a retiring collection. Café opens 10.30am, concert at 11am.