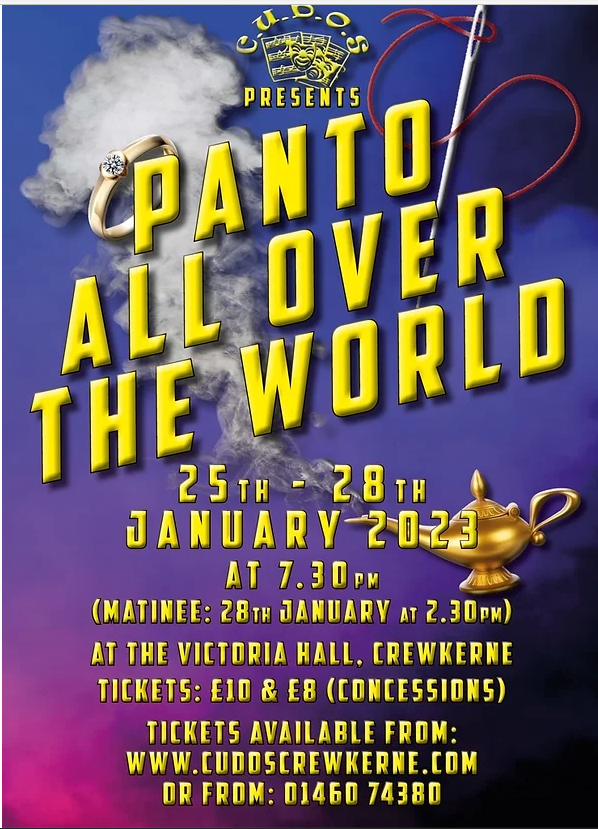 Panto All Over The World
It's that time of year again (oh yes it is) for the annual CUDOS pantomime!

This year's production is PANTO ALL OVER THE WORLD. Directed by Leonie Dash, it promises to be a fun run around the world with the usual mix of dames (this year there's two of them), bad guys (there's three of them) heroes and a fairy with multiple personalities.
Additional show - Saturday Matinee 2.30pm
Tickets £10/£8 (concessions) from 01460 74380 or website