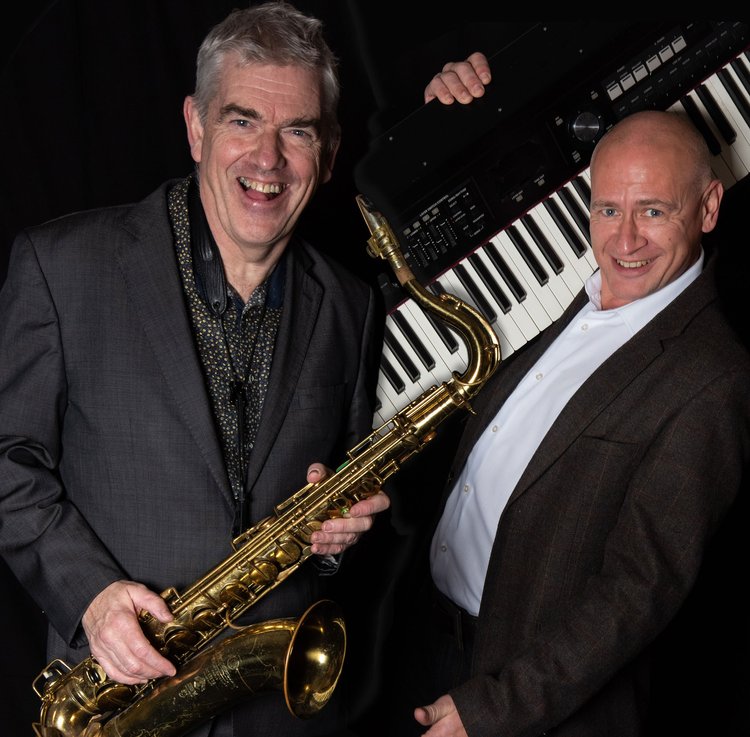 Much Ado About Jazz
Much Ado About Jazz with Chris Gumbley and Al Gurr.

Not sure if jazz is for you? Chris and Al revisit some much-loved (mostly) jazz classics and present them with energy and verve, so that the audience not only feel involved, but also gain an insight into how jazz musicians work on stage. Add to that a large dose of dry humour and you'll start to get a feel for what the performance is all about!

"An exciting jazz duo whose comical timing is as good as their musical timing"

"They managed to convert an audience who were sceptical about improvisation to being jazz lovers by the end of the night!"

"Jazz fans relished in the exciting renditions of the different standards and yet the non-jazz fans were still completely engaged in the music"

Performance starts at 7:30pm, doors from 6:30pm with cash bar available.
General admission: £18; Students: £5 with valid student ID; Children 12 and under: Free, accompanied by a paying adult (max 3 children per adult)
More information here