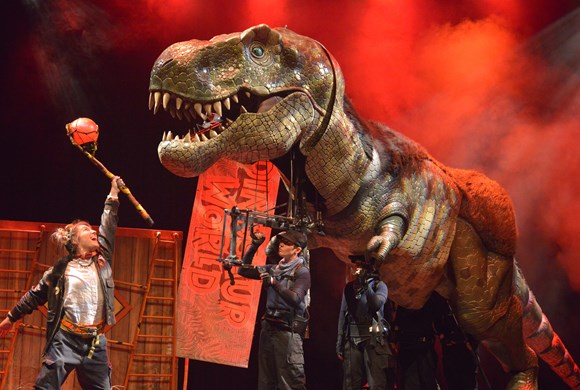 Dinosaur World Live
Dare to experience the dangers and delights of Dinosaur World Live in this roarsome interactive show for all the family.
Grab your compass and join our intrepid explorer across uncharted territories to discover a pre historic world of astonishing (and remarkably life-like) dinosaurs. Meet a host of impressive creatures, including every child's favourite flesh-eating giant, the Tyrannosaurus Rex, a Triceratops, Giraffatitan, Microraptor and Segnosaurus!
Book now before tickets become extinct!
Age Recomendation: 3+
Running Time: 50 mins
Fri 1 Jul 4:00 PM £14.00
Sat 2 Jul 11:00 AM £14.00
Sat 2 Jul 2:00 PM £14.00
Sun 3 Jul 11:00 AM £14.00
Sun 3 Jul 2:00 PM £14.00

Tickets/Child: £14
Family Tickets: £50 (2 Adults + 2 children or 1 adult +3 children)
Footlights/Groups 10+: Discount Applies
A £1 ticket levy is included in all stated ticket prices.
Further Information and Booking Details
Image credit www.octagon-theatre.co.uk