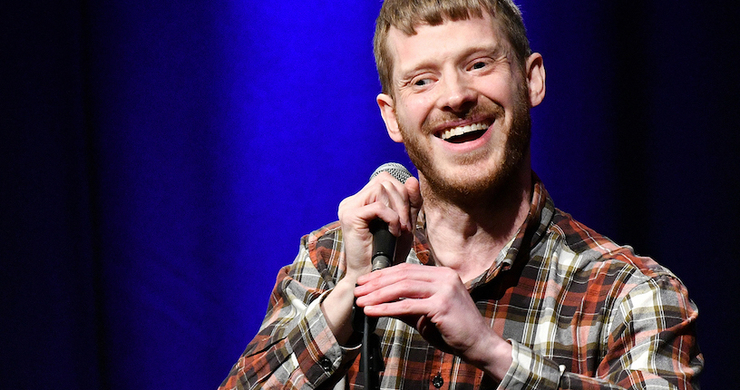 David Eagle: Flying Solo
David Eagle is a multi award winning comedian and musician. He is a member of the folk band The Young'uns, three-time winners at the BBC Radio 2 Folk Awards, and have played major festivals all over the world including a joint gig with Billy Bragg at Glastonbury.
In 2018 David began performing stand up and in that time has appeared on BBC Radio 4 and was crowned New Comedian Of The Year by Nottingham comedy Festival, Bath Comedy Festival, and Leicester Square Theatre.
David is blind and his stand up often explores how this leads him into numerous surprising, hilarious encounters and misadventures. Armed with an accordion, he punctuates the jokes and stories with the occasional comedy song, one of which was written about in the Guardian as "a comic tour de force." From his years playing folk clubs, comedy clubs, theatres, arts centres and festivals, David is a versatile personable performer able to engage a broad range of people with his irreverent brand of music and comedy.
A Take Art production and tickets available here for this and other shows.