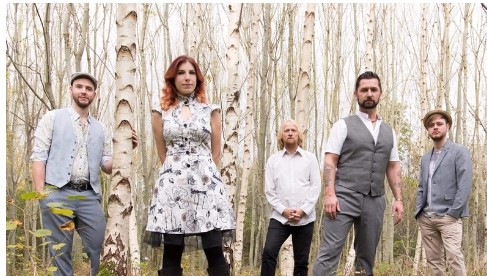 Concert: The Leylines 2
The Leylines – A 'Chance to Dance' Event
Established in 2013, The Leylines are a West Country collective with a genre-defying, eclectic sound that ranges from Traditional Folk to full blown festival Rock.
The band was founded by a group of musicians in Weston-super-Mare (via Bristol), wishing to combine their individual musical styles into something that isn't quite Folk, sort of Punk, 100% heart-pounding revelry.
Tickets: £17 Full. £16 Concessions.
The Leylines plus support Chris Ostler
For further information and booking details please click on the following link:-
Further Information and Booking Details
Image credit www.thedavidhall.com