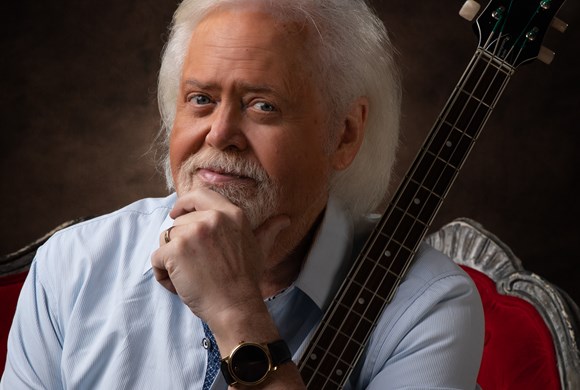 Concert: Merrill Osmond 2022
Merrill will be performing all the big hits from The Osmond's plus talking about his experiences of growing up within one of the worlds biggest bands, the famous people he has met and how he wrote so many of the world famous hits.

Merrill Osmond is the lead singer for the world famous Osmond family. He is also an established solo artist. He has toured throughout the world performing in many major venues and sang lead on 27 gold records. Merrill has produced and written the music and lyrics for 5 number one hit records.

The Osmonds have produced 47 platinum and gold records and no other recording artists have earned as many gold records in one year as the Osmond family. It's Merrill's incredible voice you can hear on such hits as One Bad Apple, Let Me In, Love Me For A Reason, Goin' Home, The Proud One, I Can't Stop, Having A Party and Crazy Horses.
Premium Tickets: £76.50
Band A Tickets: £26.50
Footlights: Discount Applies (Excluding VIP Tickets)

A £1.50 ticket levy is included in all stated ticket prices.
Further Information and Booking Details
Image credit www.westlandsyeovil.co.uk