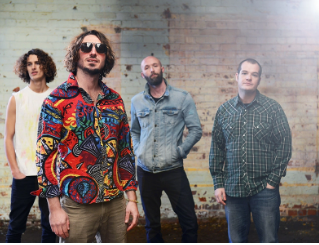 Classic Blues Rock: Wille and the Bandits
Essentially, Wille and the Bandits is a classic Blues Rock three-piece, much in the vein of Cream or The Jimi Hendrix experience. But in a similar way to how these bands pushed the genre in their time, Wille and the Bandits try to take their sound beyond what is expected of such a traditional line up.
The use of bizarre instrumentation and eclectic influences in the songwriting often pushes them more into a World music or progressive category.
Wille and The Bandits have toured with artists such as Deep Purple through to the John Butler trio and played major festivals across Europe.
Tickets: £17/ £16 Concessions
Photo: Credit The David Hall