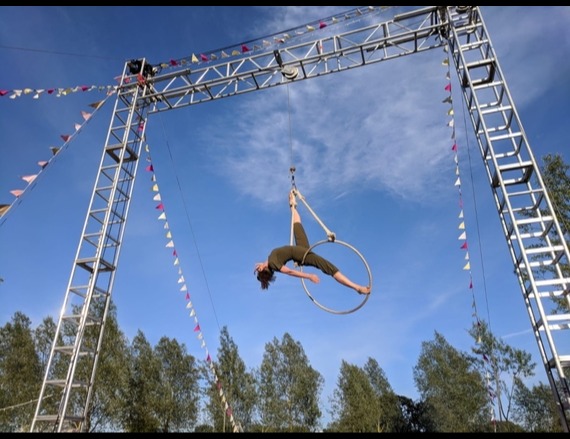 Chill on the Hill
The Cultivate project at Take Art is delighted to be working with Ham Hill Country Park and local producer, The Prince of Wales pub. Enjoy a 'chill' and relax at the beautiful Ham Hill Country Park at the Stone Circle.
Enjoy a day of creative arts, get involved or sit back, relax and enjoy music, good food, live circus and entertainment.
Out for the day? Bring a picnic blanket or camping chair to make the most of your day at "Chill on the Hill"
Limited places available for the morning family workshops so please book early to avoid disappointment.
FOR FURTHER INFORMATION AND BOOKING
from 10.30an onwards
Arts and circus workshop - bug hunt - interactive QR code activity
From 12 midday onwards
Story telling and music, circus performance at 1.30, food quiz at 8.00pm