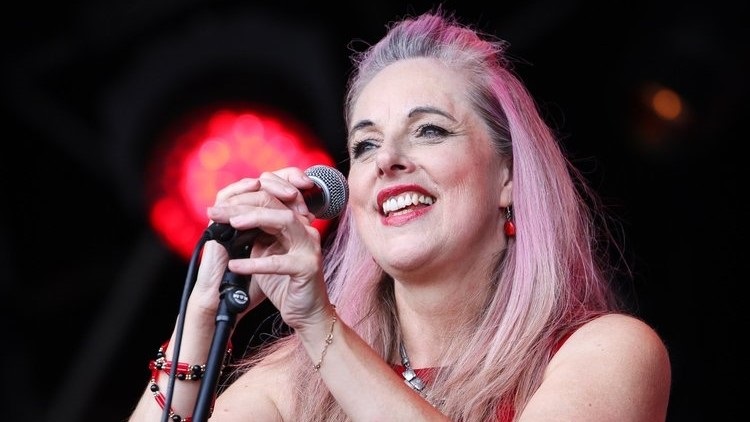 An Oscar for Ella - Joanna Eden & Craig Milverton
Celebrating the pairing of two of jazz's greatest artists. When Oscar Peterson and Ella Fitzgerald first met for 'Jazz at the Philharmonic' they found they were a natural pairing and a legend was born.
From the throw-away 'A Tisket A Tasket' which brought Ella to fame in the forties with the Chick Webb Orchestra, to later songbook album classics like Porter's 'Every Time We Say Goodbye' and Gershwin's 'Someone to Watch Over Me', Eden mines the rich seam of Ella Fitzgerald's unrivalled canon with humility, style and obvious deep affection.
"The full house clamoured for an encore to which Joanna fittingly responded with the enduring Ev'ry Time We Say Goodbye" - London Jazz Review
"Sophisticated, stylish vocals" - Jazz Journal
"[Craig Milverton is] Britain's nearest to Oscar Peterson and the best to come along in the last 20 years" - Digby Fairweather
With six solo albums to her credit, Joanna Eden is considered one of the finest singer-pianists in the UK with a style that covers a broad spectrum, through jazz, soul, bossa nova and blues. Joanna's interaction with her audience is warm and she has built up a huge following over her 20 year, performing regularly at Ronnie Scott's Club, The Stables & Apex concert halls. The quality of Joanna's live work is reflected by the stellar list of artists she and her world class band have supported including Van Morrison, Tom Jones, Jamie Cullum, Roy Hargrove and The Buena Vista Social Club.
Craig Milverton is very much in demand as a solo pianist, with his virtuoso ability and comprehensive knowledge of the entire jazz spectrum. He is also sought after as a skilled accompanist to a range of star vocalists. His trios are regularly required to back visiting American soloists at festivals and venues across the country including Scott Hamilton, Ken Peplowski and Warren Vache. Few British pianists have Craigs' thorough knowledge and grasp of jazz styles. His love of the music shines through and he is a natural at whatever he plays.
CRAIG MILVERTON - Piano
JOANNA EDEN - Vocals
ASHLEY JOHN LONG - Bass
ALEX GOODYEAR - Drums

Watch Joanna perform here: https://youtu.be/IBgm0PdEBzo
Tickets: £18
Doors open at 6.30pm with bar available.
To book: ring 01460 54973 or email performances@ilminsterarts.org.uk with your phone number.
Image credit Ilminster Arts Centre