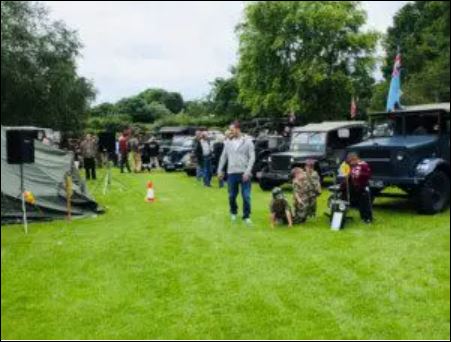 Historic Military Vehicle Gathering
Full restaurant facilities, advance booking essential (directly with Haselbury Mill)
Outside catering stands and full bar facilities.
70 – 80 historic military vehicles are expected from around the West Country, many of which have also been featured in films and TV productions.
Haselbury Mill have hosted this event for the last 19 years. Last years event had the largest public attendance to date!
This is a static display giving the public the opportunity to inspect the vehicles and talk to the owners.
FREE ADMISSION FOR THE PUBLIC AND EXHIBITORS.
Call 01460 77095 to book
(Booking essential)