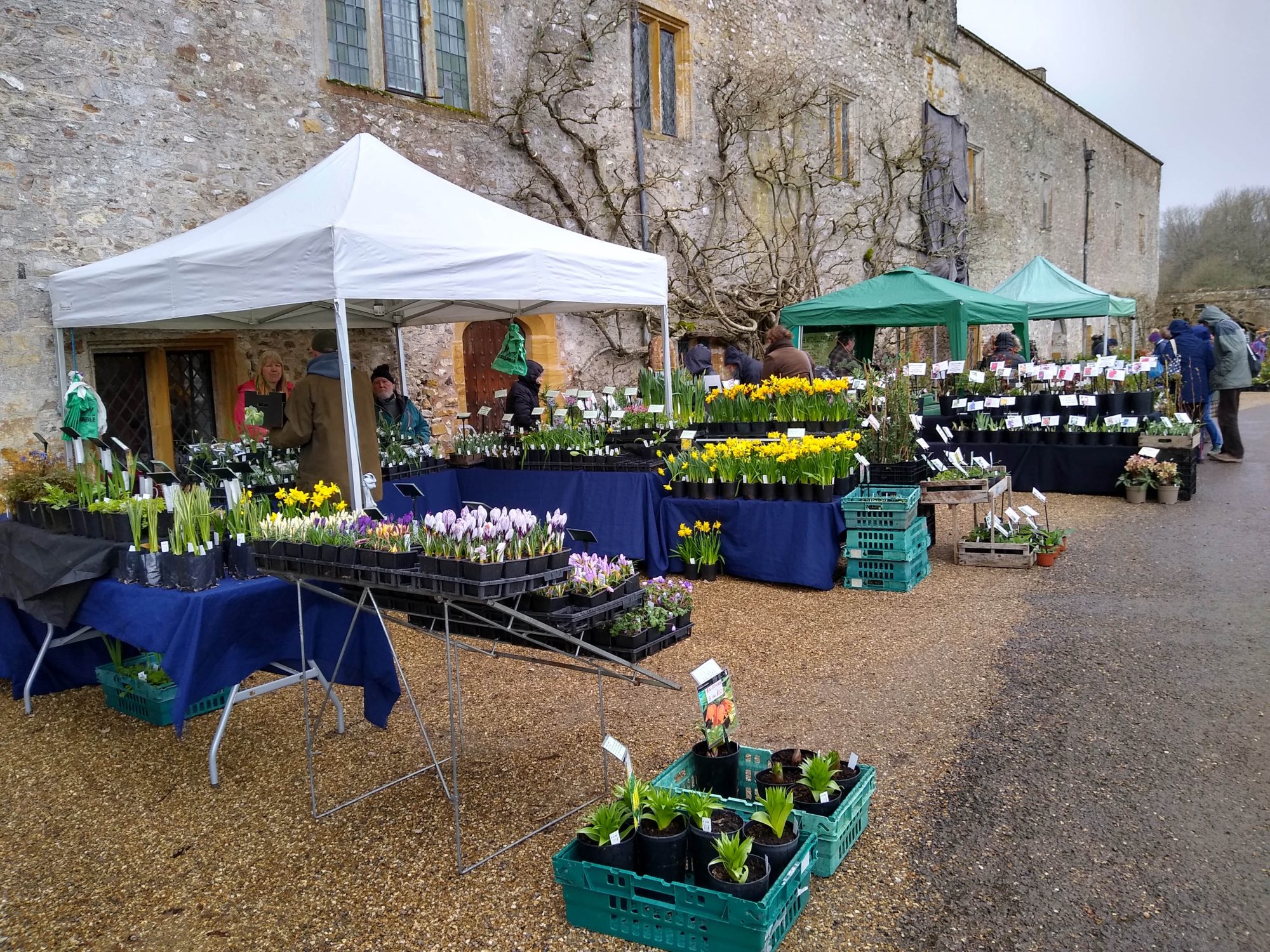 Spring Plant & Gardening Fair
Packed with inspiration and ideas for the Spring garden we will be hosting the Forde Abbey's Plant and Gardening Fair on Saturday, 1st April.
We have decided to move this fair from March to April this year. We have hosted this Fair for 12 years and it was either freezing or wet for 10 years and it is time for a change.
There will be plenty of specialist nurseries selling plants and gardening sundries on 10:30 am – 3pm. Many of our plant stalls are back by popular demand, but there will also be some new faces.
The growers are happy to chat about their plants and are happy to offer their expertise and share their enthusiasm, so do come along to see what you can add to your own garden – or just admire the beautiful plants on show!
The Plant Fair takes place at the beginning of our popular Tulip display, a lovely time to see the garden waking up from its Winter hibernation. The Coffee Shop will be open throughout the day serving hot drinks, light bites and homemade cakes. The Coffee Shop will be open from 10.30am until 4.30pm, and the Gift Shop, Eeles Pottery will also be open from 10.30am – 4.30pm.
Our in house Plant Nursery is also open from 10.30am – 5.00pm and it is fully stocked with Spring bulbs and a diverse range of herbaceous perennials, many rare and unusual. All the plants in our nursery are grown at the Abbey.
A reduced entry fee of £5 to the Plant & Gardening Fair, including admission to Forde Abbey's award-winning 30 acre gardens. Parking is free.
(The admission fee applies to all visitors including children over 15yrs)
Free Entry to Membership Holders
For further information visit website
Image credit www.fordeabbey.co.uk