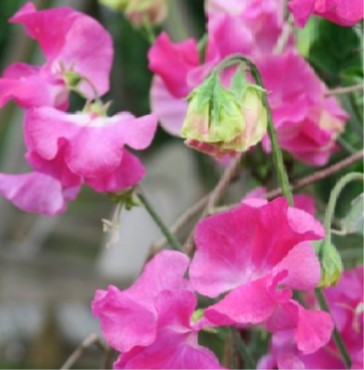 Spectacular Sweet Peas at Forde Abbey Gardens
As always a wonderful array of sweet peas have been carefully chosen and sown.
The wigwams have all been spruced up and planting shall commence in earnest. Although they shall be in flower a week or two sooner as well as lasting a bit longer, the peak time we are anticipating is in July.
Forde Abbey Gardens look forward to a spectacular summer filled with fragrance and an explosion of colour. There shall be bunches available at the Gift Shop.
For further details please click on the following link:
Image credit www.fordeabbey.co.uk