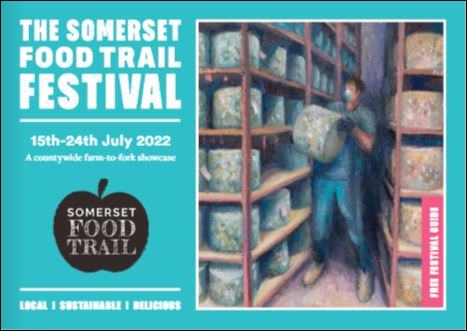 Riverside Somerset Cider and Sausage Festival
Café and farm shop on the outskirts of Ilminster, with outdoor seating beside the River Ile. Own meat locally, and specialise in heritage breads (pork, lamb and wagyu beef) and slow-grown, grass-fed methods with an emphasis on sustainability and quality. Owners aim to bring local produce and people together with food that has a local story.
Cider and Sausage Festival especially for the Somerset Food Trail Festival on July 15: Locally made cider, own sausages & live music.
Full details on the website.