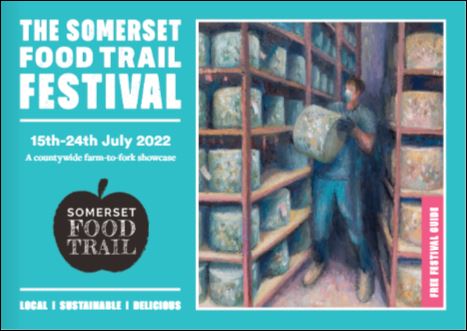 Godminster Walking tour
Winner of the Soil Association's Boom award for 'the nation's favourite organic product', Godminster has 300 cows in 1,300 acres of beautiful landscape, producing 'deliciously creamy milk' as well as its award-winning cheddar cheese. It also boasts orchards filled with delicious fruits and herbs which are used as inspiration for many of the Godminster products.
Visit their shop in Bruton, open daily for local and sustainable foodie products as well as their award-winning organic cheddars (plenty of tasters!). They are hosting two special events as part of the Somerset Food Trail : a two hour farm walking tour on Friday July 15 and an exploration of cheese, wine and cider on Friday July 22 at the Cellarhand.
FREE Two-hour walking tour: Learn about the ethos of regenerative farming. - £10pp includes £5 voucher for the shop, maximum 20 people.
Pre book tickets here