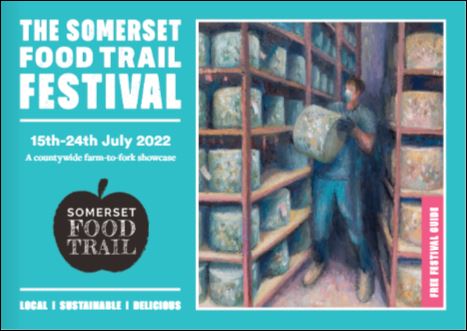 Felthams Farm Cheese tasting
Award-winning organic, artisan cheesemakers, best known for Renegade Monk (Supreme Champion, Virtual Cheese Awards 2020), Rebel Nun and Gert Lush, in the beautiful Blackmore Vale.
The owners raise pigs, sheep, chickens, ducks and quail on a 22-acre organic, eco-friendly smallholding which uses solar panels and ground source heating. Watch whey being fed to pigs; nature trail through fields; take part in a cheese tasting.
As part of the Somerset Food Trail there are daily cheese tasting tour 11 - pm £10/pp, which includes first cheese purchase.
More information on their website