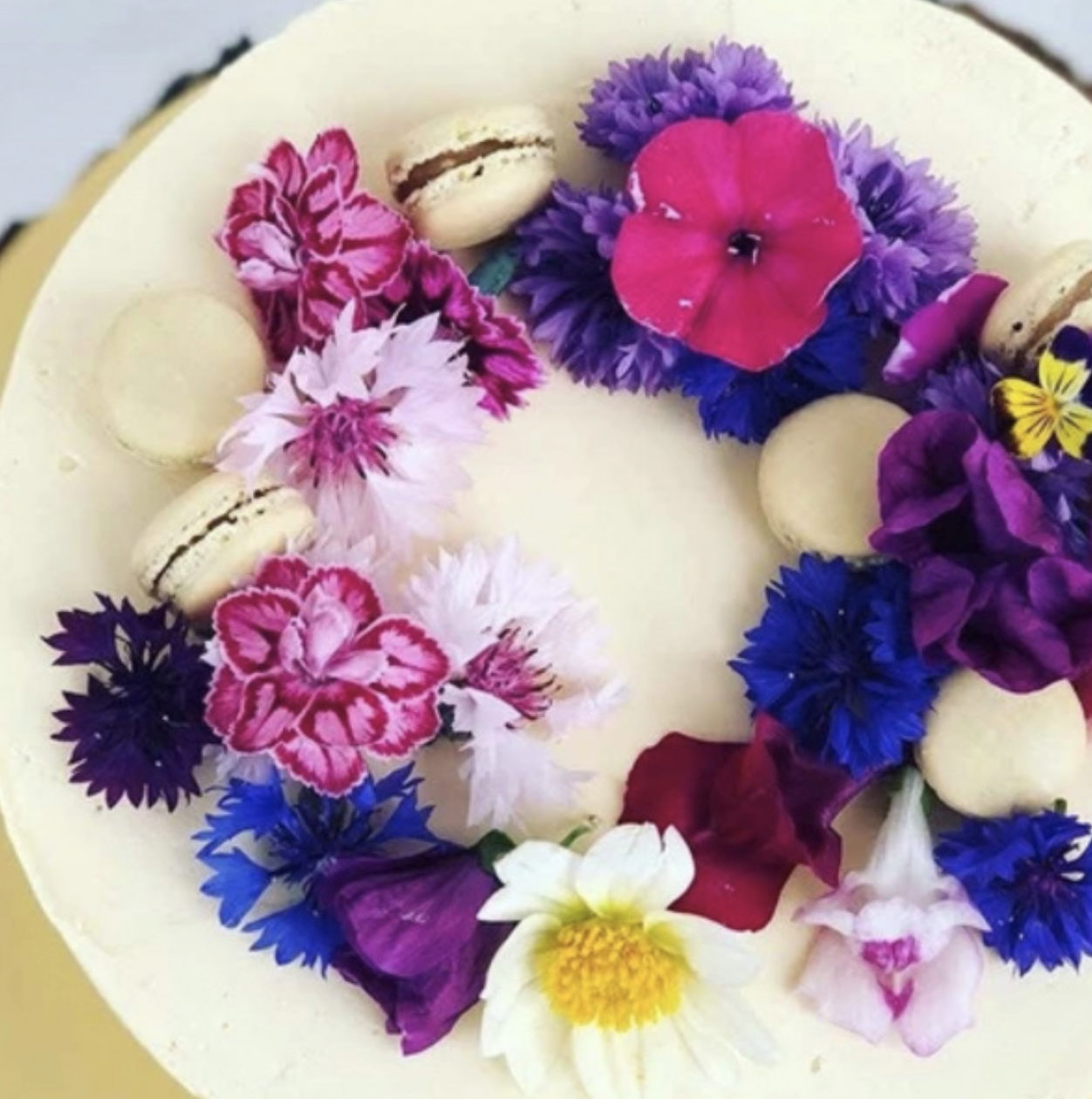 Edible Gardening
Spend a day at the delightful New Cross Farmhouse where you will learn all about the world of edible flowers.
From their history to their modern day uses, we will learn about the health benefits of individual flowers and how to identify what is edible and what is not! You will get hands on and learn about ways to infuse flowers, to preserve their colour and flavour, and create your own floral vinegar to take home.
And finally you can bring your existing or dream garden dimensions and light aspect to learn about the best edible flowers to grow for your plot.
You will then actually create a design especially suited for your garden and choose from a variety of edible flower seeds to sow during the workshop in order to take home and grow on in your own garden.
WHAT YOU GET Edible flower history and education. Your personal floral vinegar to take home. A professionally advised edible flower garden design. A starter cell pack of your chosen flowers to grow on at home. Tea and homemade biscuits throughout the day. Light lunch in the formal dining room. Some extra flowers to take home.
ABOUT YOUR TEACHER SIAN DAVIS After many years working for Warner Music International in London, Sian concluded that her real passion was somewhat more floral than choral and so decided to retrain with the Royal Horticultural Society. Once qualified, she developed her knowledge and skills working with specialist and commercial nurseries before taking the decision to establish her own business. A move to Somerset ensued and Incredible Edible Flowers was born. Now in its fifth season and growing over 70 varieties of edible flowers and herbs, Sian supplies some of the most prestigious restaurants, catering companies and award-winning cake makers across the UK. The ethos behind the business has always placed great emphasis on the principles of organic growing; building and maintaining soil health and encouraging biodiversity of plants, insects, birds and mammals. Incredible Edible Flowers endeavours to manage its resources as responsibly as possible and never uses harmful chemicals. And so the flowers are grown seasonally, when they naturally want to flower, and this attention and care provides natural, healthy and beautiful flowers from spring, throughout the summer and into autumn.
Book tickets here