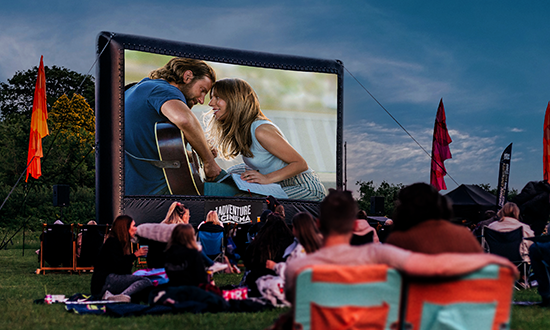 Open Air Cinema: A Star is Born
Adventure Cinema presents an outdoor cinema experience like no other. Limited tickets available so make sure to book yours today!
As the Greatest Showman himself might have said, if you want to put on a great show, you need a great showground! Just a few miles from cheery Yeovil, this popular local venue covers 40 acres, and its wide open green spaces make it ideal for an unforgettable outdoor cinema experience!
For important information and booking details please follow the link below:-
Further Information and Booking Details
Image credit https://www.adventurecinema.co.uk/venues/yeovil-showground