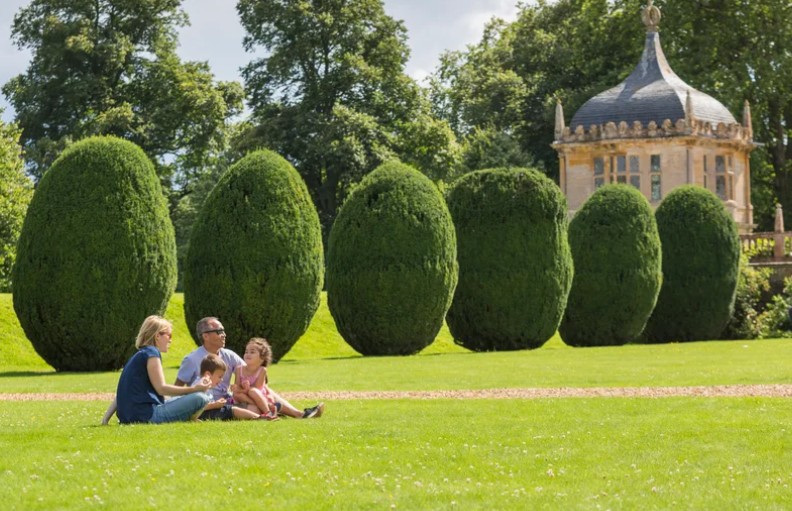 Montacute Playful Days
Longbow archery
Join our archers, who will have a whole host of Tudor props and weapons on display that will both inform, and test your archery skills…
If you'd like to have a go at this ancient sport there are short, long bows for children as well as adult length longbows and it cost £4 for six arrows. The archers are at Montacute House every Tuesday and Wednesday (10.30am to 4pm) between 25 July and 31 August 2022. There is no need to book in advance.
Wood art
Meet Zac Newham, a talented artist who works in wood. Get involved in making stick men that will be displayed in our garden or make something you can take home (a small fee will be applicable). Zac will be based down at the Stable coach house every Friday and Saturday from 28 July to September 2022.
Come and play on Cedar Lawn
Throughout the school holiday (starting on 22 July) you can come and play games on the beautiful Cedar Lawn. Try your hand at giant tumble towers, quiots, 4 in a row, boules and more. You can also ask at reception to borrow the croquet set (not available on Wednesdays and some Saturdays).
For more information, please visit their website