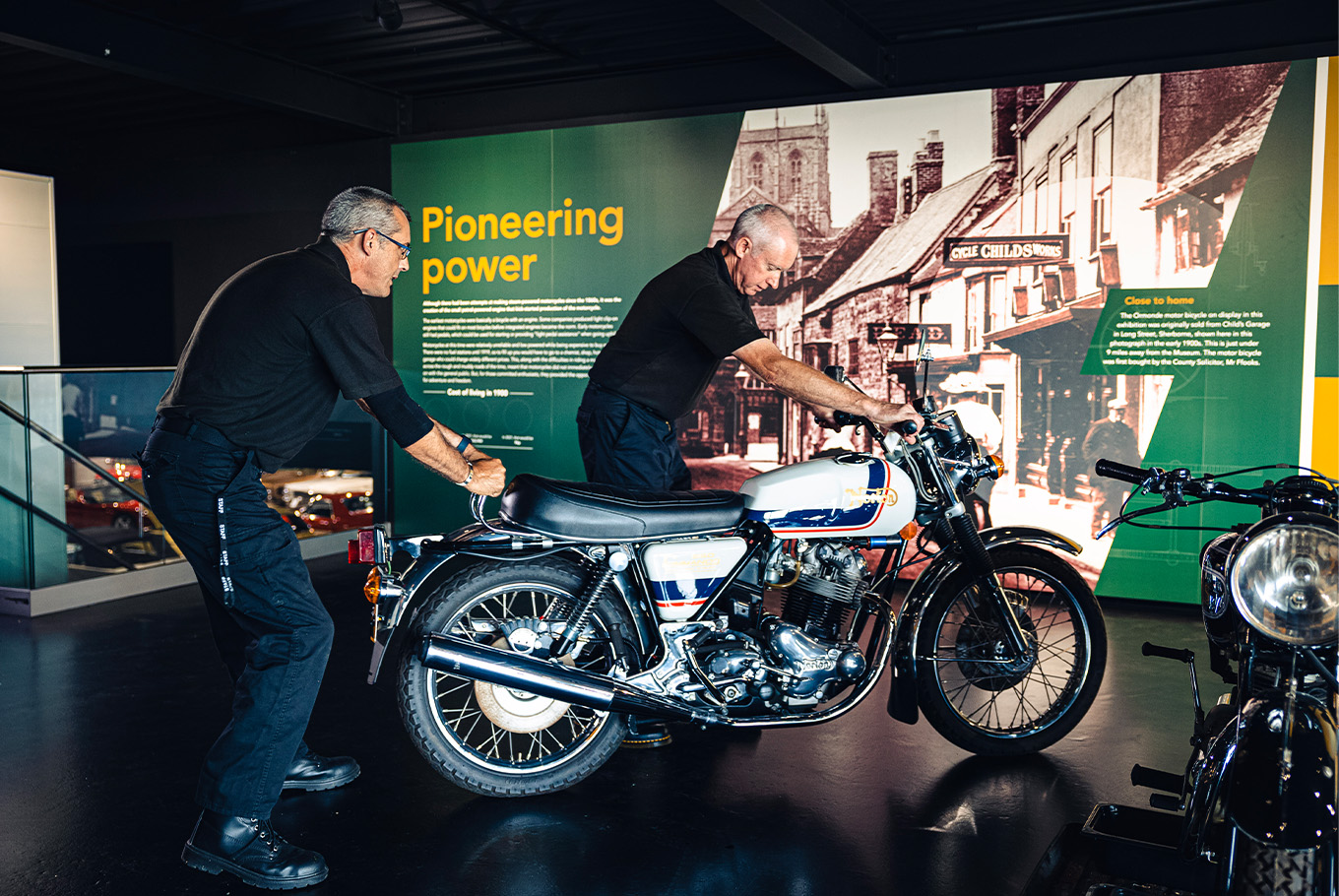 Major new Exhibition Celebrates the British Motorcycling Story at Haynes Motor Museum
We are set to unveil a major new exhibition telling the story of British motorcycling from its origins to the modern day. 'Life on Two Wheels: The British Motorcycling Story', which opens on 21st October, will provide a fascinating new perspective on the social history of the motorbike and the impact bikes have on society, technology, and the economy.

Innovative displays will allow up-close access to dozens of historically significant bikes, alongside interactive and hands-on STEM activity stations and layered interpretation designed to engage visitors of all ages and interests.
More Information here