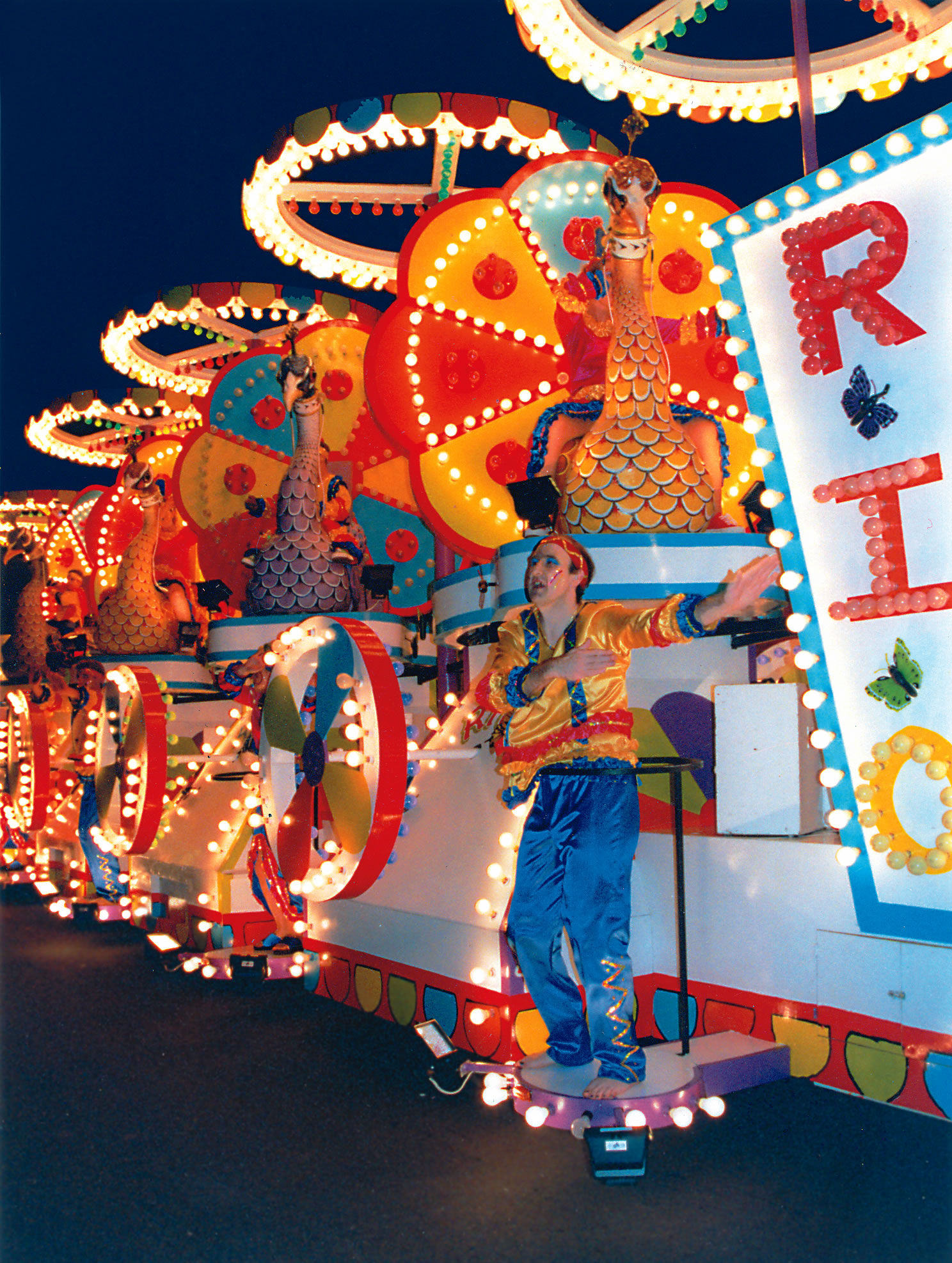 Wincanton Carnival 2023
Wincanton Carnival is one of the Wessex Grand Prix Carnivals.
Carnival clubs and groups travel many miles to line up and parade in colourful spectaculars that bring light, music and business to the towns. Most importantly, they also raise thousands of pounds each year for local charities and good causes.
There are at present over 50 carnival clubs with floats (known as carts) which are 100 foot in length. Some carts have two decks of performers with moving parts, turntables and other moving elements with excellent sound systems and up to 30,000 light bulbs. More carts are reducing the energy used by moving to energy saving bulbs and LED's. Creating carts of this size involves heavy engineering, electronics, carpentry, stage and costume design and the choreography of dance routines.
Carnival has a 400 history in Somerset beginning with bonfires and burning effigies of Guy Fawkes in Bridgwater. Torchlight processions followed therefore starting the tradition of ' carnival processions', which have developed over 400 years to the spectacular processions of today
For further information please click on the following link