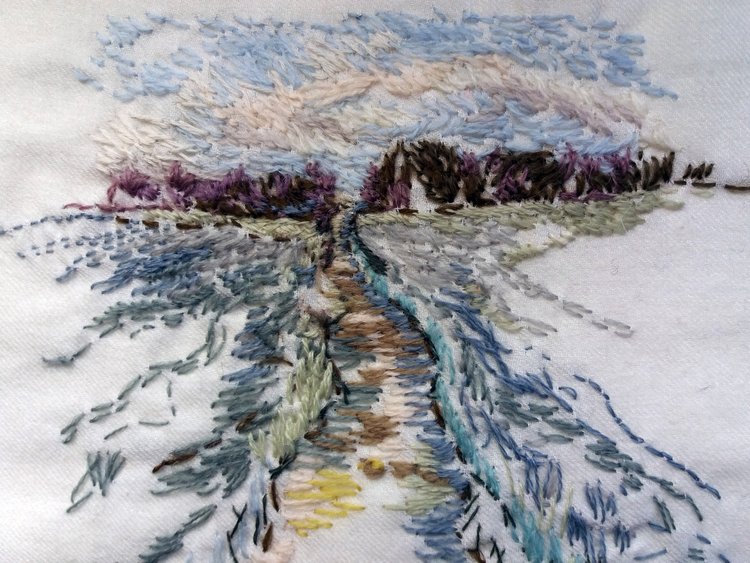 Inhabit
The Brunel Broderers will be exhibiting in the gallery at the Ilminster Arts Centre, from Tuesday 7th March to Saturday 1st April 2023 under the title Inhabit.
Each member will be showing a recent body of work with members adopting their own approach. For some, the word inhabit may suggest the living in or physical occupation of place. For others, it may evoke ideas around reflection or memory relating to place.
The Brunel Broderers are a group of artists based in the South West of England who work in a variety of textile media and methodologies. The group has built up a following within the textile world in challenging expectations of a medium traditionally called 'embroidery'. Today their work defies a neat title encompassing as it does a diverse range of approaches, methods and materials to create a series of ideas for thematic schemes and exhibitions.
Taking part are: Linda Babb, Liz Harding, Carla Mines, Margaret Robbie, Carolyn Sibbald – all bringing something different to what 'Inhabit' evokes for them.
Free entry
Opening hours to visit: Tuesday - Saturday 9.30am - 3pm
On the final day the exhibition will close at 2pm